Foundation Repair In Houston
Family owned and operated for 60 years.
You call, we answer.
Schedule Your Free Estimate Today!
Selecting a Houston Foundation Repair Company
We realize it is difficult for homeowners when it comes to selecting a foundation repair company. Most homeowners call more than one company before making a decision, and we understand that. As a homeowner it may be hard to identify what structural issues your home may be experiencing and you want to ensure you make the right choice when it comes to your foundation repair company in Houston and the surrounding areas. AAA Foundation Service is an active member of the National Foundation Repair Association, and all of our representatives are Certified Foundation Repair Specialists.  You can trust that we are experts in our field and we will help identify your structural issue, find the correct solutions to the problem and get the job done in a timely manner.
Our foundation repair system is the industry's proven leader.  We utilize cast concrete cylinders with steel insertion rods to ensure proper alignment and stability under your home when your homes foundation is leveled.  We have leveled thousands of homes in the Houston area.  All foundation repairs that AAA Foundation Service performs are backed by our Lifetime Transferable Warranty. If you think your home has a foundation problem, just give us a call and we will be glad to schedule a free estimate with one of our Certified Foundation Repair Specialists.
Chris Bartlett, Certified National Foundation Repair Specialist.
Kurt Bartlett, Certified National Foundation Repair Specialist.
Here for Houston. Here to Stay.
AAA Foundation Service of Houston began repairing foundations back in 1955 when Houston was still a small bustling Texas city. For over 60 years now, this family-owned foundation repair business has proudly served thousands of Houston area homeowners. We pride ourselves on providing our clients with the highest quality work and we continue to earn the highest rating of A+ with the Better Business Bureau, year after year. We have been here for Houston for the last 60 years and we are here to stay. Call AAA Foundation Repair Services Today!
Houston Strong Business
Professional and Reliable
Honest and Dependable
Locally Owned and Operated
Committed to Quality
Signs of Foundation Repair Problems
The overall well-being of your home's structure depends on the foundation performing its intended purpose. It must support everything from the bottom to the top: floor coverings, cabinets, walls, doors, windows, and roof. Simply put, the integrity of your home's foundation protects the value and health of your home. Some things to watch for are:
 Uneven or sloping floors
Cracks in sheetrock walls
Gaps between wall and floor, or wall and ceiling
Floor tiles cracking
Counter tops out of level
Doors sticking or unable to lock
Exterior brick cracks or mortar separation
Gap in expansion joints
Typical Causes Of Foundation Problems
The Houston, Texas area has high clay content in the soil, which, depending on moisture levels, expands and contracts. Excessive moisture in the soil causes a swelling effect, whereas too little moisture causes a shrinking effect, and this can cause the foundation to gradually have differential movement.
Excessive moisture retention in the soil can be caused by standing water due to poor drainage, especially when occurring in low-lying areas around the foundation's perimeter. This water pooling can be exacerbated by improperly adjusted sprinkler systems, poor yard grading and drain line plumbing leaks under the slab.
Too little moisture in the soil can be caused by large trees with roots too close to the foundation as well as excessive periods of heat. Tree roots can absorb a lot of water and can cause the soil to contract.  This contraction can cause minor movement of your homes foundation.  You want to ensure that you properly maintain your slab foundation, especially during extended periods of dry, hot weather.
In order to properly maintain a foundation's performance in Texas, you should ensure that you have a system in place that will provide moisture around the perimeter of your home.  In most cases this will be a lawn sprinkler system or even a soak hose placed around the outside of your house.  Also, you should ensure that you do not have any plumbing leaks under you slab by having a pressure test performed on your plumbing system every few years.  Lastly, root barriers should be installed between a homes foundation and any large trees that may be close to your home to ensure that moisture is not being removed from the soil and the root system is not making contact with your foundation.
We've been keeping the people of Texas on solid foundations for over 60 years!
AAA Foundation Service is one of the most experienced and respected concrete foundation repair companies in Houston.  Call us today and let our experience go to work for you.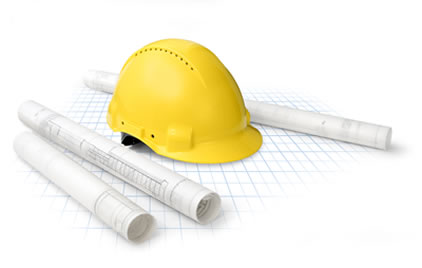 Reasons To Choose Us?
Here are just a few reasons our customers choose us for their concrete foundation repairs.
Locally Family Owned Business
60 Years of Foundation Experience
Fully Certified and Insured
We Put Our Clients First
CUSTOMER TESTIMONIALS
What our local customers say